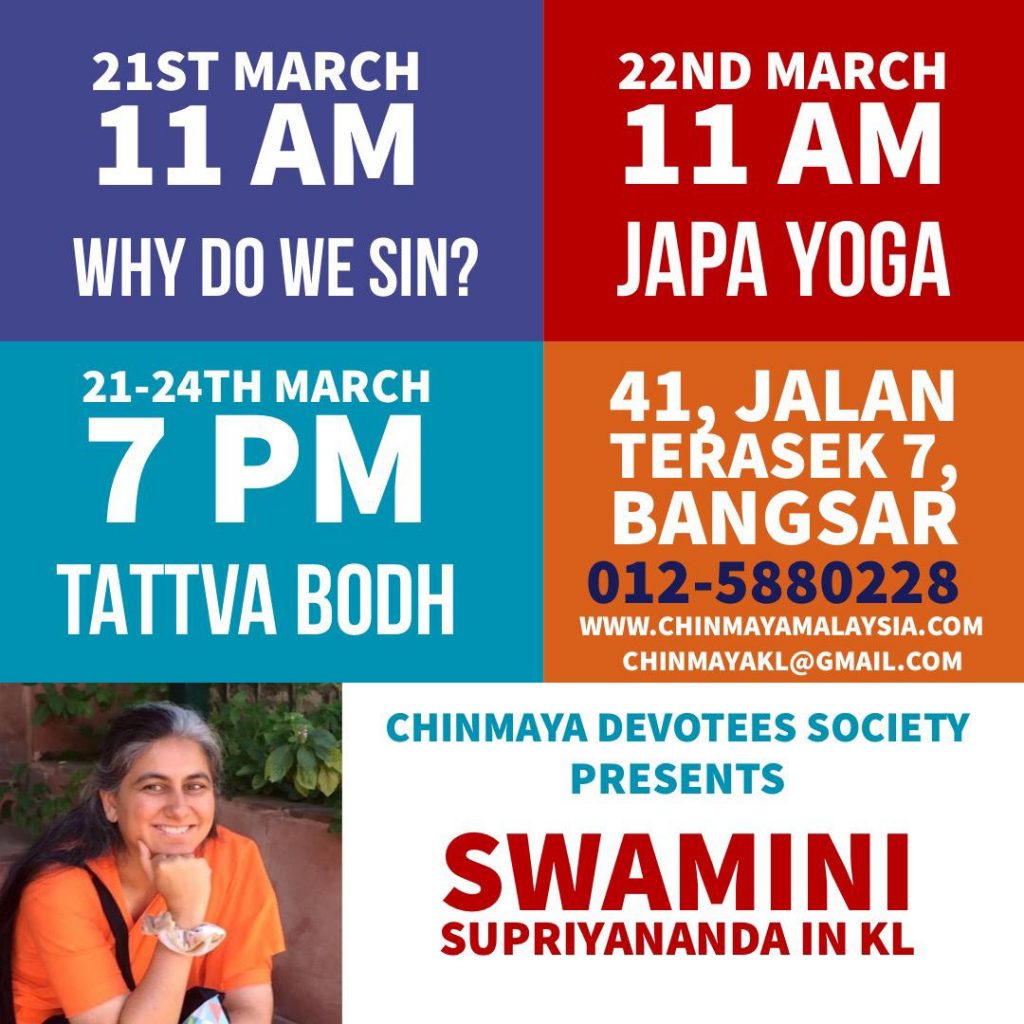 Who am I ? What is the truth? Why do I sin? What is the right way to remember the Lord?
Swamini Supriyananda answers all this and more this March.
Get on the fast track to freedom, move ahead with the purpose or your life!
Pencil your diaries so you don't miss any of it.
1.  Tattva Bodh – A Journey To Truth.
Date: 21-24 March (thu-sun)
Time: 7 pm
2. Why Do We Sin?
Date: 21 March (Thu)
Time: 11 am
3. Japa Yoga
Date: 22 March (Fri)
Time: 11 am
ALL TALKS TO BE HELD AT – Chinmaya Alankar, 41 Jalan Terasek 7, Bangsar, KL
Contact : 012-5880228, chinmayakl@gmail.com